2021/08/25 / By hqt / Tags:
Can we use wholesale nitrile gloves in food industry?
Disposable gloves: vinyl, nitrile or latex?
When looking for the right wholesale nitrile gloves, one is often faced with the question of which material is best. The answer depends heavily on the application. Disposable gloves are often worn for personal protection in everyday life as well as in the industrial and medical sector and play an important role in compliance with hygiene standards.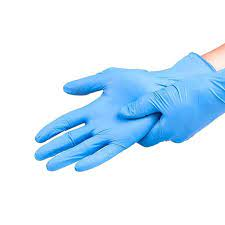 Due to the differences in the material, a certain disposable glove is recommended depending on the application. Here in our article you can find out everything you should know about glove materials before buying wholesale nitrile gloves.
Latex: advantages and disadvantages
Latex gloves come of rubber and are naturally harvested from the rubber tree. It is therefore a natural product.
Advantages of latex gloves
The latex is characterized above all by its high elasticity and tears resistance
Elasticity makes the latex gloves particularly hard-wearing.
At the same time, latex gloves are very comfortable to wear
They have a sensitive tactile sensation despite their dense material thickness.
Where wholesale nitrile gloves are common?
They are common as examination gloves, especially in medicine.
The protective properties of them also include good protection against alcohols, acids , viruses
As a result, these gloves are common in many areas of gastronomy and hairdressing sector.
They are also common in industry and craft, as well as in the health and medical sector.
For using in industry try to buy wholesale nitrile gloves.
What type of gloves is suitable for the people allergy?
Because of the latex proteins they contain, allergy sufferers should avoid the gloves. Vinyl or nitriles are the allergy and skin-friendly variants. In addition, the latex is only partially durable and resistant to oils and fats. In these cases, the contact time is to keep as short as possible. The handling of fatty and oily foods is therefore not recommended.
Wholesale nitrile gloves: advantages and disadvantages
Wholesale nitrile gloves come of a synthetic rubber, the so-called acrylonitrile butadiene rubber. This means that the nitrile gloves are 100% latex-free and is easy to wear by people with latex allergies. Nitrile is similar to latex in many properties and is usually in no way inferior to them.
In comparison, the nitrile material has a lower elasticity, but nitrile is still good to be very tear-resistant and robust. Nitrile gloves are also impressive when it comes to tactile sensitivity and wearing comfort.
Ø Use of nitrile glove  in food industry
The material is very durable to alcohols, solvents, acids and, in contrast to latex and vinyl gloves, also to fats and oils. Therefore, nitrile gloves are harmless and ideally suited for the contact and processing of food of all kinds. We recommend that you always use nitrile for the safe handling of food, as latex and vinyl have different shelf lives and resistances to the various foods.
Ø Use of Nitrile Gloves in dying industry
The nitrile material is particularly easy to dye, so you will find the gloves in a wide range of colors. At do Dorado you can also choose from a wide range of nitrile gloves, whether blue, black, white or red gloves.
Ø Cost effective
Wholesale nitrile gloves are more of a "simple" disposable glove, but are accordingly also the cost-effective variant.  Compared to latex and nitrile, they offer less protection. Vinyl gloves come of polyvinyl chloride (PVC for short) and plasticizers, so-called phthalates, add. The skin-friendly and odorless material ensures a high level of comfort.
Ø Use for people suffering in allergy
Due to the relatively soft material and the smooth surface, vinyl gloves are particularly popular for washing work in the care of the elderly and the sick. Vinyl gloves do not contain latex proteins and can therefore be common by latex allergy sufferers.
Ø Use for heavier load
Due to the addition of plasticizers, vinyl gloves should not come into contact with fatty foods. In addition, plasticizers and phthalates appear to increase the risk of allergies. In terms of stretch ability and elasticity, however, vinyl cannot compete with latex or nitrile. For this reason, you should rely on wholesale nitrile gloves for greater tear resistance for heavier loads.
Do you now know whether you want to buy latex, nitrile or vinyl gloves?
As you have now surely been able to determine, the question of which material is most suitable for gloves depends on many factors. Regardless of whether vinyl, latex or nitrile, all materials have their advantages and disadvantages. Hopefully this post has given you a better idea of ​​which glove to use.
Reusable gloves
An alternative is to use reusable gloves where possible and to do without disposable gloves. Disposable gloves are often thinner, on the one hand to ensure freedom of movement and sensitivity to touch and on the other hand to offer protection and hygiene. Disposable gloves are particularly suitable for the medical sector, as they protect nursing staff / doctors and patients from mutual infection.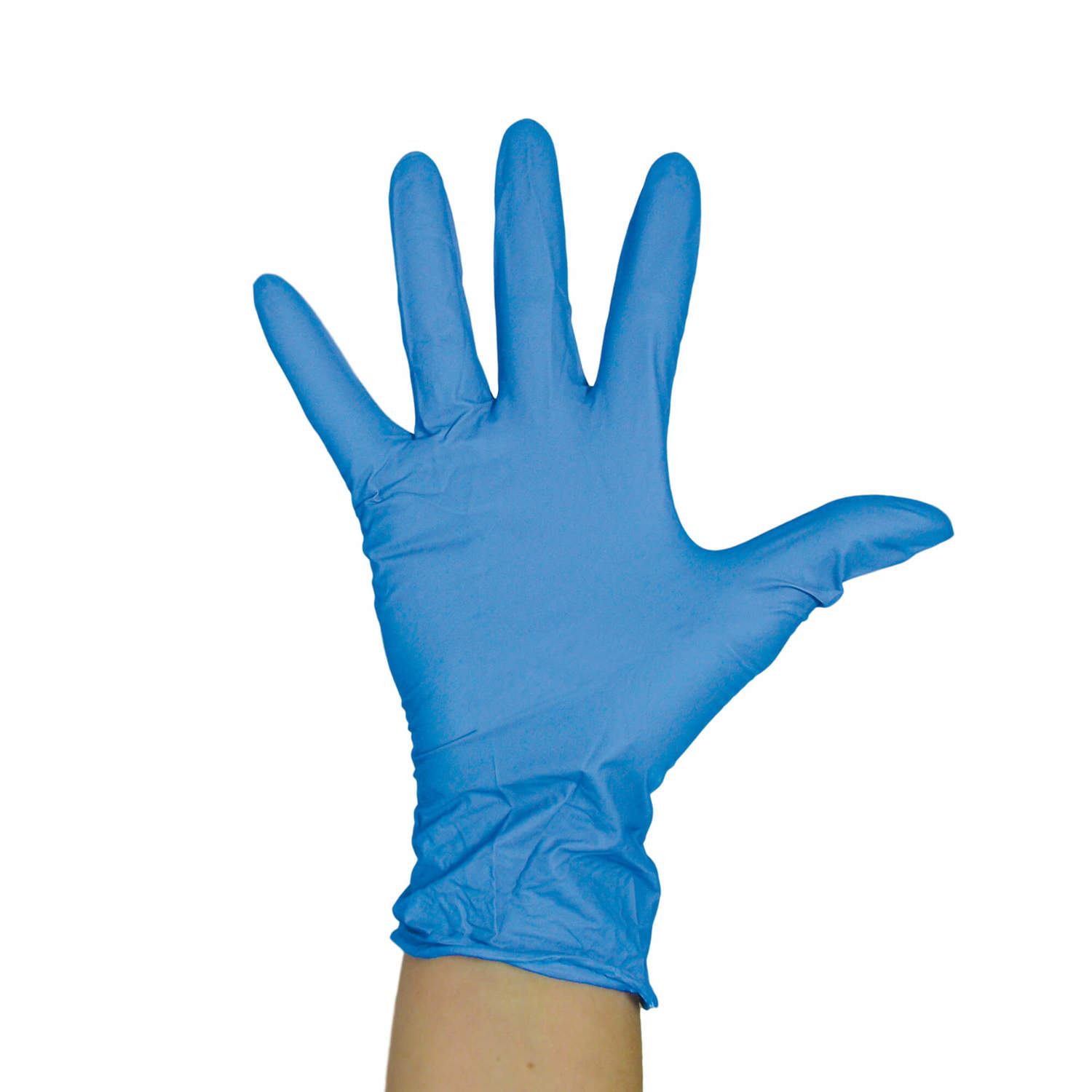 Reusable gloves are usually thicker than wholesale nitrile gloves and therefore have a higher resistance to chemicals or mechanical influences. Due to the lower sensitivity to touch compared to disposable gloves, reusable gloves are rather unsuitable for medical use. In many other industries, however, the more robust gloves can and should very well be common.
No gloves
The permanent wearing of gloves not only places a considerable strain on the hands, but also does not bring any safety gain, since contaminated gloves pose the same risk as contaminated hands. Wearing gloves does not replace hand hygiene with washing and disinfection. For this reason, disposable gloves should be worn briefly and specifically, even in the medical field, if there are relevant hygiene risks.
Disinfect Nitrile gloves
In the peak of Corona, there forward discussions about the possibility of disinfecting potentially contaminated wholesale nitrile gloves and then continuing to use them. Normally this is strongly good against; it is up to you to weigh up the risks.  The glove must be chemical resistant and the hand sanitizer is suitable for the procedure.
Disinfection is suitable for killing off the possible infectious agent. The glove has no visible perforation and is not noticeably good with blood, secretions or excreta.