2022/03/01 / By hqt / Tags:
Will the Nonwoven Face Mask 3ply really protect me?
The use of the nonwoven face mask 3ply has become one of the most important preventive measures to avoid contagion by Covid-19. Since the beginning of the pandemic, the production of this PPE accessory has marketed in different shapes, models and materials. But how do you know if the mask you use is the most suitable for protection?
Industries increased production to meet demand of masks
Due to high demand, masks, especially disposable ones available on the market, practically disappeared from the shelves in 2020. And the producing industries started to manufacture nonwoven face mask 3ply in record time, on order and increasing production to meet demand.
More recently, France's Health Advisory Council has amended its recommendation to wear fabric masks to the public. By claiming that these do not guarantee sufficient air filtration. The decision was made after analyzing the new variants of the SARS-CoV-2 virus.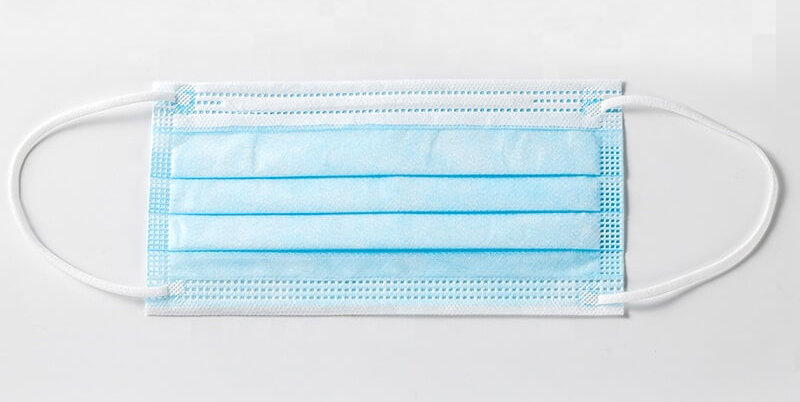 Difference between category1 and Category2 masks
"Category 2 masks or fabric masks filter only 70%, while category 1 masks, such as nonwoven face mask 3ply, go up to 90%. As the variant is more transmissible, it makes sense to use masks with greater filtering power." Daniel Camus explained, of the Institute Pasteur de Lille, which is part of the HCSP. The Brazilian Government has not yet commented on the matter.
Disadvantages of fabric mask
They can increase the proliferation of microorganisms in the tissue. Because they are made of organic material;
They need to well sanitize to maintain a level of protection;
Ordinary fabrics do not design to filter solid particles or micro bacterial particles;
Fabric mask became popular due to availability and low cost
Despite the disadvantages, this model became popular due to accessibility, greater availability in the market and low cost. The protection potential of a common fabric mask, which has an average of 2 to 3 layers of fabric without filtering material, is low.
On the other hand, nonwoven face mask 3ply designed to avoid contamination in pathogenic environments. Therefore, their protection and filtering factors are higher.
Check out the benefits of this product below:
Advantages of nonwoven face mask
Made with filter material with particles smaller than common fabrics;
It has a nose clip that allows adaptation to the nose region, facilitating the semi-facial sealing;
It has the correct number of protective layers;
Moreover, it has the correct thickness to ensure filtration;
It is made with filtering material and antibacterial fabric;
Does the mask prevent the spread of covid-19?
Yes. The use of a nonwoven face mask 3ply is one of the ways to prevent the spread of SARS-CoV-2, the virus that causes covid-19. In addition to the protective measures we already know. Such as social distancing, frequent hand washing and maintaining clean and ventilated environments.
The correct use of a respiratory protection device, such as masks. They can help to minimize contamination by the virus and by other infectious agents. Until everyone vaccinates!
What type of nonwoven face mask is indicated?
There are several types of masks for respiratory protection that have different indications and levels of protection. Choosing the ideal item will depend on the type of risk to which the person expose. In the scenario of covid-19, we can mention nonwoven face mask 3ply, among the masks available, the triple layer surgical mask as one of the most used because it is a barrier that covers the nose and mouth.
It can protect the user's airways from inhaling droplets projected at a short distance, as well as preventing the projection of droplets generated by a contaminated person into the environment. This mask should change whenever wet and use for a maximum of 4 hours.
Can I use a nonwoven face mask?
Yes, but only if you are not from any risk group (people with comorbidities or over 60 years old), but keep in mind that nonwoven face mask 3ply must be made with a triple layer: two of a natural fabric, such as cotton, and an inner one of synthetic fabrics such as silk or polyester.
If the mask is not made that way, the ideal thing is for the person to wear two masks. The cloth mask must well adjustable to the face, avoiding air leaks and sanitize after use (change every 2 hours).
Will the cloth mask really protect me?
I emphasize that, considering the pandemic situation we are experiencing, all masks protect because they fulfill their role of acting as a "physical barrier". Therefore, the use of nonwoven face mask 3ply, even if cloth, is very important to reduce the amount of virus in circulation.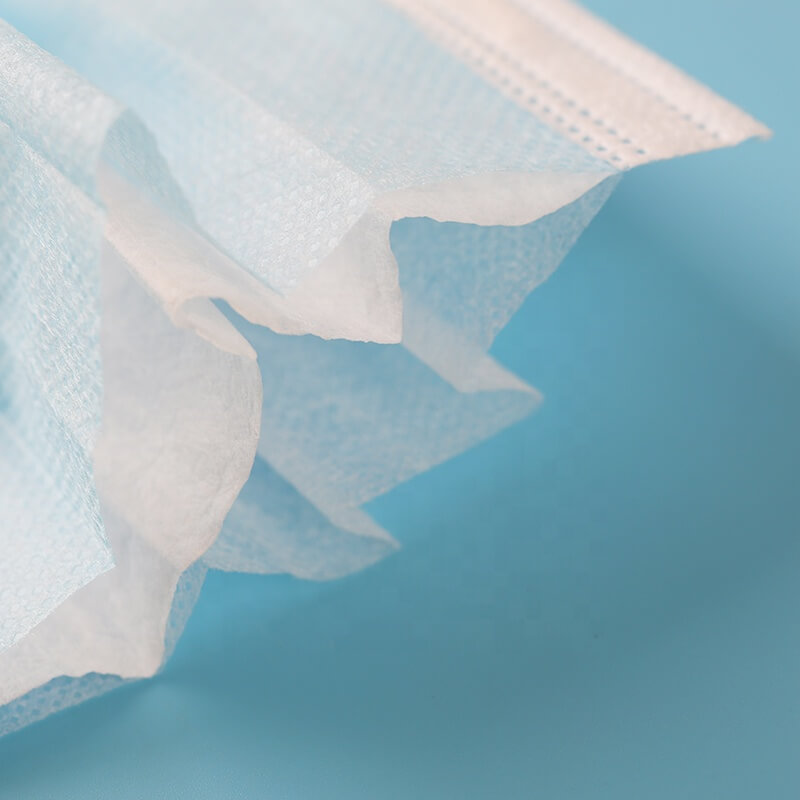 Can children wear a protective mask?
According to the American Academy of Pediatrics, children under two years of age should not wear masks as there is a risk of suffocation. For children aged three to five years, it is important that an adult is always supervising the process of fitting, putting on and taking off the mask.
This way it is possible to ensure that the item uses correctly and actually protecting against contamination.
Can everyone wear a nonwoven face mask 3ply?
No. Some people are unable to use the item for reasons ranging from health limitations to difficulty handling the mask correctly. For these cases, when there is a need to leave the house. You should opt for the use of the face shield, the famous face shield.
What should I do after using the mask (disposal or cleaning)?
Surgical masks should change whenever they are damp, or at most after two to four hours of use. This type of protection should never sanitize and its disposal needs to be done in the bathroom trash immediately.
The nonwoven face mask 3ply needs to change when it gets wet or after two hours of use. After use, it must sanitize with a disinfectant solution (bleach water) or at a temperature above 60ºC.
Conclusion
Now that you know more about masks, keep using this fundamental item for your protection and for the care of the people around you. In case of doubt, contact the professionals who follow you at the Reference Center.