2021/05/30 / By hqt / Tags:
8 Types of Industrial Chemical Gloves: Advantages and Disadvantages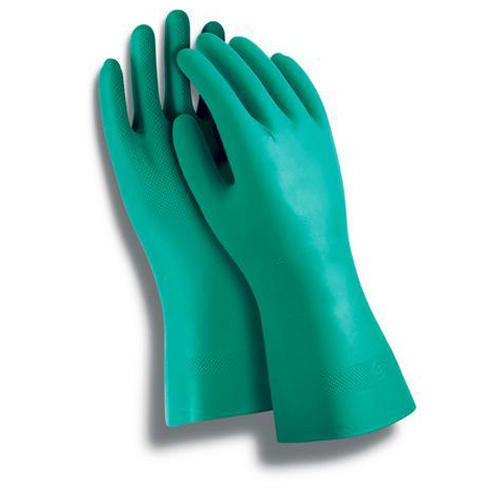 Industrial chemical gloves are the most common personal protective equipment for hands. Today, a fairly wide range of work gloves is presented on the market. Below are the groups of gloves available in our warehouse:
Cotton gloves with PVC, or latex coating
Similarly, Nylon gloves
Nitrile gloves, MBS
Rubber and latex gloves
Leather gloves and split leather
Moreover, Insulated gloves
Leggings of welders
Work gloves
Industrial chemical gloves with PVC, or latex coating
Industrial chemical gloves with PVC, or latex coating, are the most affordable and widespread means of protecting hands from mechanical stress and industrial pollution, and they are also the most commonly used gloves in everyday life. The most important characteristics of cotton gloves are:
Knitting class numbers correspond to the number of loops per inch. The knitting density directly depends on the number of loops, i.e. the higher the class, the higher the density.
number of threads
Moreover, yarn color - white, black, gray, yellow, blue, etc.
type of coverage - PVC point, PVC wave, PVC tractor (or protector), latex palm coating .
Nylon gloves
Nylon is a tough polyamide-based fiber, which means it is a very thin and durable material. Gloves made of nylon provide good sensitivity to the fingers while working and at the same time, nylon gloves are very durable and wear-resistant. For added protection, nylon gloves are often coated with different coatings: nitrile, latex, polyurethane, or PVC.
Leather gloves and split leather
Split is a layer of leather obtained by peeling genuine leather into several layers using special equipment.
Basically, split gloves are one of the varieties of industrial chemical gloves.
Gloves can also be made of full grain leather. In the manufacture of gloves, the middle layer of leather is used, which better mechanical strength has compared to other layers of leather.
Leather gloves or split leather are suitable for construction, agricultural, transport or assembly work. Moreover, they will protect your hands from mechanical and thermal damage.
Insulated industrial chemical gloves
Of course, in our climate one cannot do without such a class of gloves as insulated gloves. Insulated gloves are presented here by such types as knitted from half-woolen thread, split and leather gloves.
Work gloves
Work gloves are the least comfortable in comparison with work gloves, but they have a number of advantages. The mittens are better suited for working on rough surfaces, where accuracy of movement is not so important.
And of course the mittens keep the warmth of the hands better; probably more than one watchman will not agree to change the insulated mittens for gloves when it is necessary to withstand the shift in the cold. Work gloves are made of various materials: cotton, tarpaulin, insulated with batting, fur, etc.
COTTON, POLYESTER AND BLENDED WORK GLOVES: A COMPARISON
Alas, it is impossible to find a universal remedy. Each type of glove has its own advantages and disadvantages; as a result, a different type of work glove is best suited for each type of activity. It is impossible to give universal advice, you need to know exactly what kind of activity will be improved by working gloves, as well as what budget a potential buyer has. Only on the basis of these data can the correct choice of a work glove be made.
So, let's look at the advantages and disadvantages of the three main types of work gloves: HB gloves, polyester gloves and blended yarn gloves.
COTTON WORK GLOVES
The most popular gloves among buyers. The high popularity of these gloves is due to the fact that it can be used in the widest range of human activities, while the cost of one pair of work gloves rarely exceeds 8 rubles in bulk purchases and 15 rubles in retail. There are no special requirements for cotton industrial chemical gloves (as, for example, for oil-resistant and dielectric gloves).
Cotton gloves are made of highly stretchable knitwear, which allows you to buy a glove not always in the size of your hand, but slightly lower. The HB glove stretches perfectly on the hand, takes on an anatomical shape even after several cycles of hard use.
What are the advantages of cotton industrial chemical gloves?
The advantages of cotton work gloves include the ability to absorb moisture well, excellent air exchange, which does not allow the hand to sweat and makes it possible to work in hot weather. Cotton gloves do not collect static electricity and do not cause allergies. When wet, cotton work gloves dry very quickly.
The disadvantages include a very modest wear resistance. Almost all gloves are not able to survive more than one day of concrete work. Cotton gloves are prone to tearing from strong impacts; they can burn, and do not protect the body from electricity.
When wet, a cotton glove is capable of taking a lot of heat from the human body, and therefore the hand will freeze. Working in a damp environment with a cotton glove is not a pleasant pastime, as your hand is constantly wet.
SYNTHETIC POLYESTER WORK GLOVES
Polyester synthetic work gloves are the exact opposite of cotton. Gloves easily withstand strong physical influences and stress, practically do not get wet and are able to withstand cuts and punctures (albeit of small strength and magnitude). Polyester synthetic work gloves are highly abrasion, solvent, paint and UV resistant.
At the same time, polyester industrial chemical gloves have several disadvantages. First of all, it is constantly hot in synthetic gloves - they are rather hard to let air through, so it becomes stuffy inside the glove.
The second disadvantage of working with polyester work gloves is the high tendency to build up electrical static charge, which makes it impossible to work with these gloves with electronics.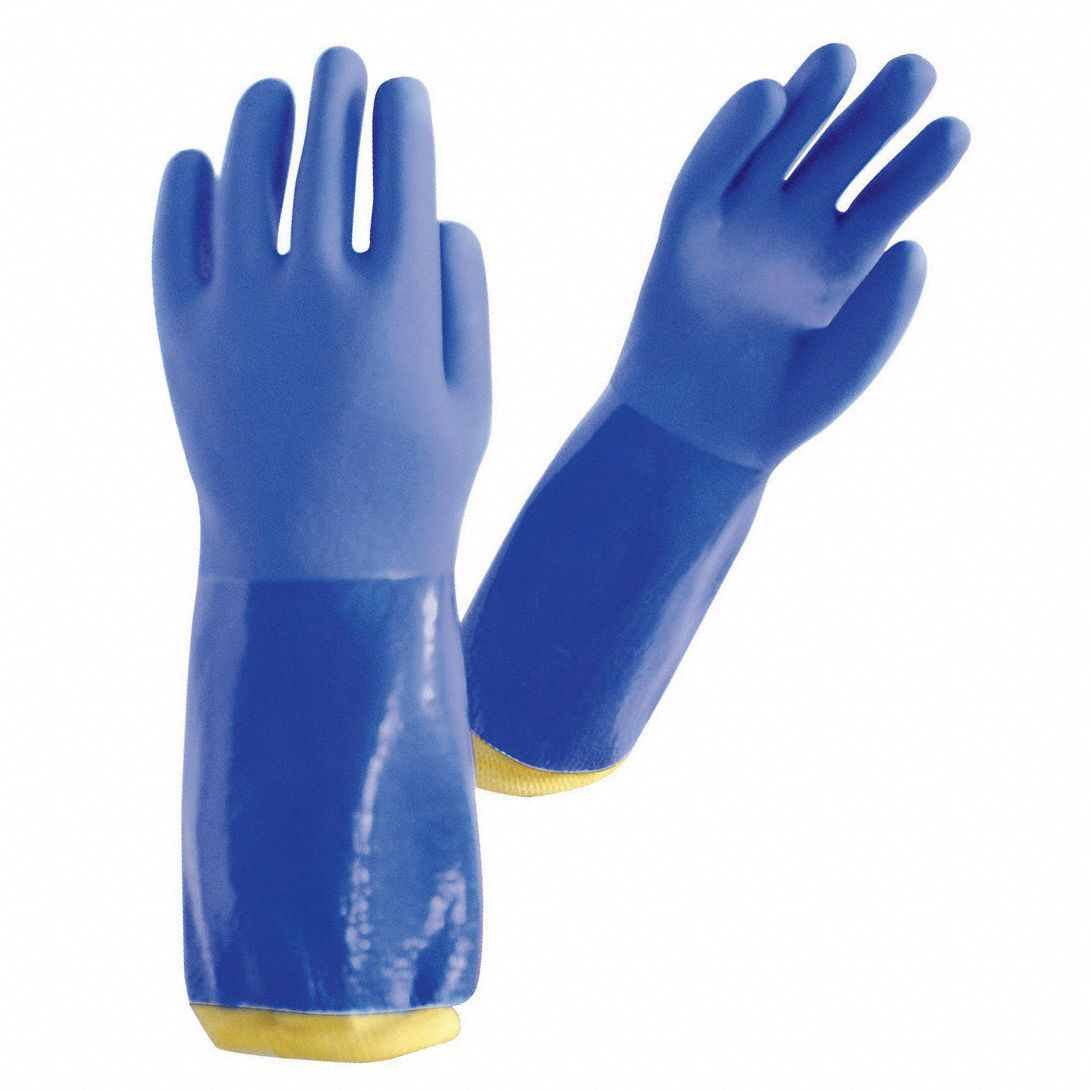 Conclusion
You can ensure worker safety by using chemical resistant gloves. These types of gloves are quite cheap and effective. We can say that, using gloves will save you from serious injuries.