2021/08/25 / By hqt / Tags:
How to choose right size industrial chemical gloves?
To protect your safety, you should also observe a few instructions when taking off your industrial chemical gloves. If the gloves come into contact with waste, contaminants or substances that are harmful to health, contact with the skin should be avoided.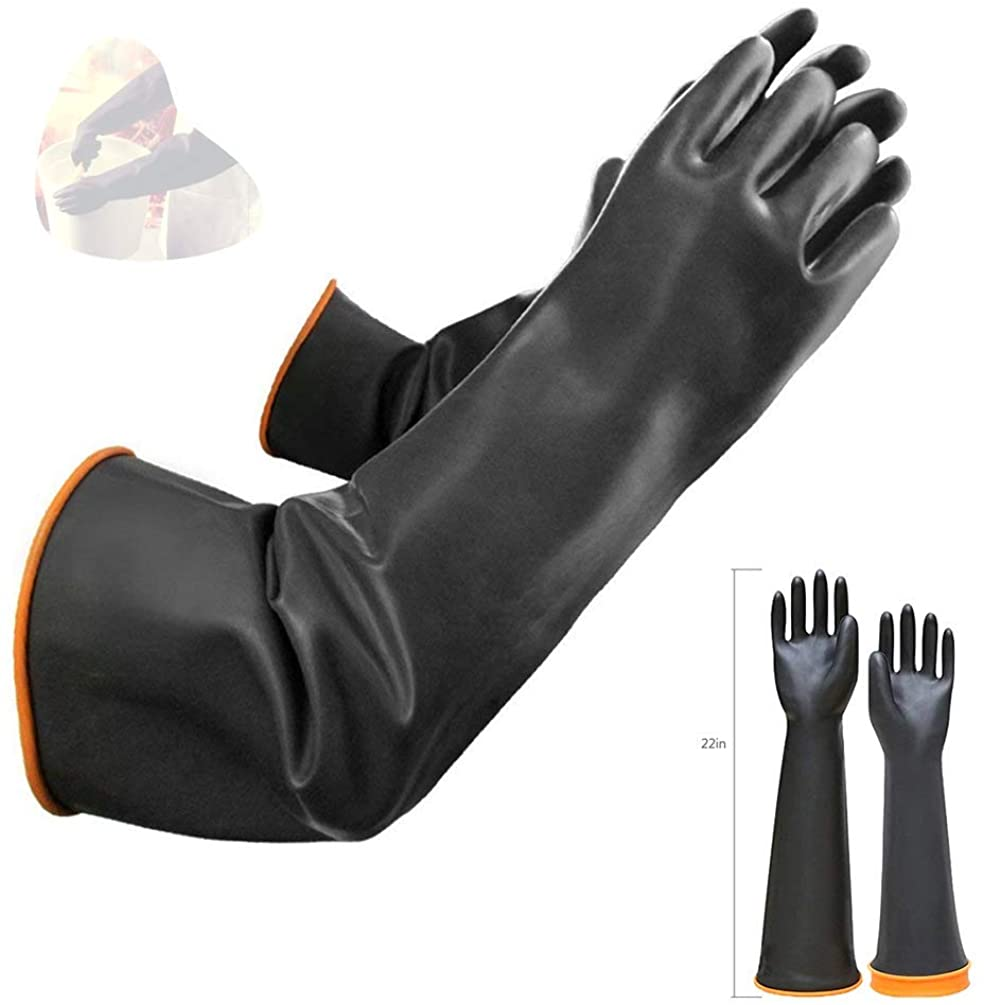 How we must use industrial chemical gloves?
The ideal approach is includes the following steps:
Grasp one of the two gloves between the rolled edge and the wrist with two fingers
Then pull the glove away from your body, towards your fingertips
Keep holding the turned-over glove in your hand
Carefully run one of the free fingers under the edge of the remaining disposable glove
Pull the glove over your hand with your fingers on the inside,
you should now have both gloves with the clean inside on the outside
The gloves can then be disposed of (e.g. in household waste)
You should not forget to wash your hands to be on the safe side.
What else you should pay attention to in order to remove the industrial chemical gloves safely
In order to avoid self-contamination, please follow the correct sequence when removing industrial chemical gloves. This applies in particular when contact with pathogens, such as when working in the healthcare sector, cannot be ruled out or when working with chemicals and hazardous substances.
In general, disposable gloves are disposed of in the residual waste, but there are also a few things to consider when disposing of disposable gloves correctly, which you can also read about with us. It is therefore advisable to take off the gloves in the vicinity of a waste container and then to be disposed of directly.
Tips for stressed skin by frequently putting on and taking off industrial chemical gloves
You must follow these tips given below.
Frequent use of industrial chemical glovescan quickly lead to dry and irritated hands.
For hygienic safety reasons, it is not possible to do without it.
We therefore recommend that you use moisturizing skin creams
For this purpose, pH-neutral washing lotions can be used too.
When buying, make sure that the skin care products contain moisture-binding ingredients
Glycerin or urea and ideally do not contain any perfume or other fragrances.
Further information for your safety when using industrial chemical gloves
In addition to the correct donning and doffing of industrial chemical gloves, there are other aspects to consider when using disposable gloves. So that there are no problems during use, both the size of the glove and the material play a decisive role.
What is the importance of material of industrial chemical gloves?
The selection of the right material for industrial chemical gloves is of great importance, especially with the many possible uses of disposable gloves. Not all disposable glove materials are suitable for the same applications. If you do not know which disposable glove you should use for which application, you can also contact us for more information.
Importance of the industrial chemical gloves size
The right glove size plays an extremely important role, especially when it comes to disposable gloves. Often precise work has to be done in these functional gloves or human contact is necessary. In this case, if the gloves do not fit properly, this restricts your freedom of movement and the ability to perform certain hand movements.
Also, if you plan to wear the gloves for a longer period of time, it is important that the industrial chemical gloves size is determined correctly. Disposable gloves that are too small can be very uncomfortable on the hands and in the worst case even tear. Especially when dealing with medical issues
What is the disadvantage of wrong size glove?
It can have negative consequences on equipment, on the patient or while using certain chemicals. To avoid such an incident at all costs, gloves should not be bought too small. But gloves that are too large also have their disadvantages: They worsen the sense of touch and thus also hinder your activities.
The solution: determine the correct size before ordering your new disposable gloves. So that this works as well as possible, we have put together some hints and tips for measuring your hands below. This allows you to find out exactly which glove size you need.
How can you measure the right size for disposable gloves?
To find out which industrial chemical gloves size to buy, all you need is a flexible measuring tape and the following size chart. Place the tape measure loosely around the widest part of your hand – the palm is facing you. The thumb is spread apart and not included. For most people, the widest point is just below the knuckles.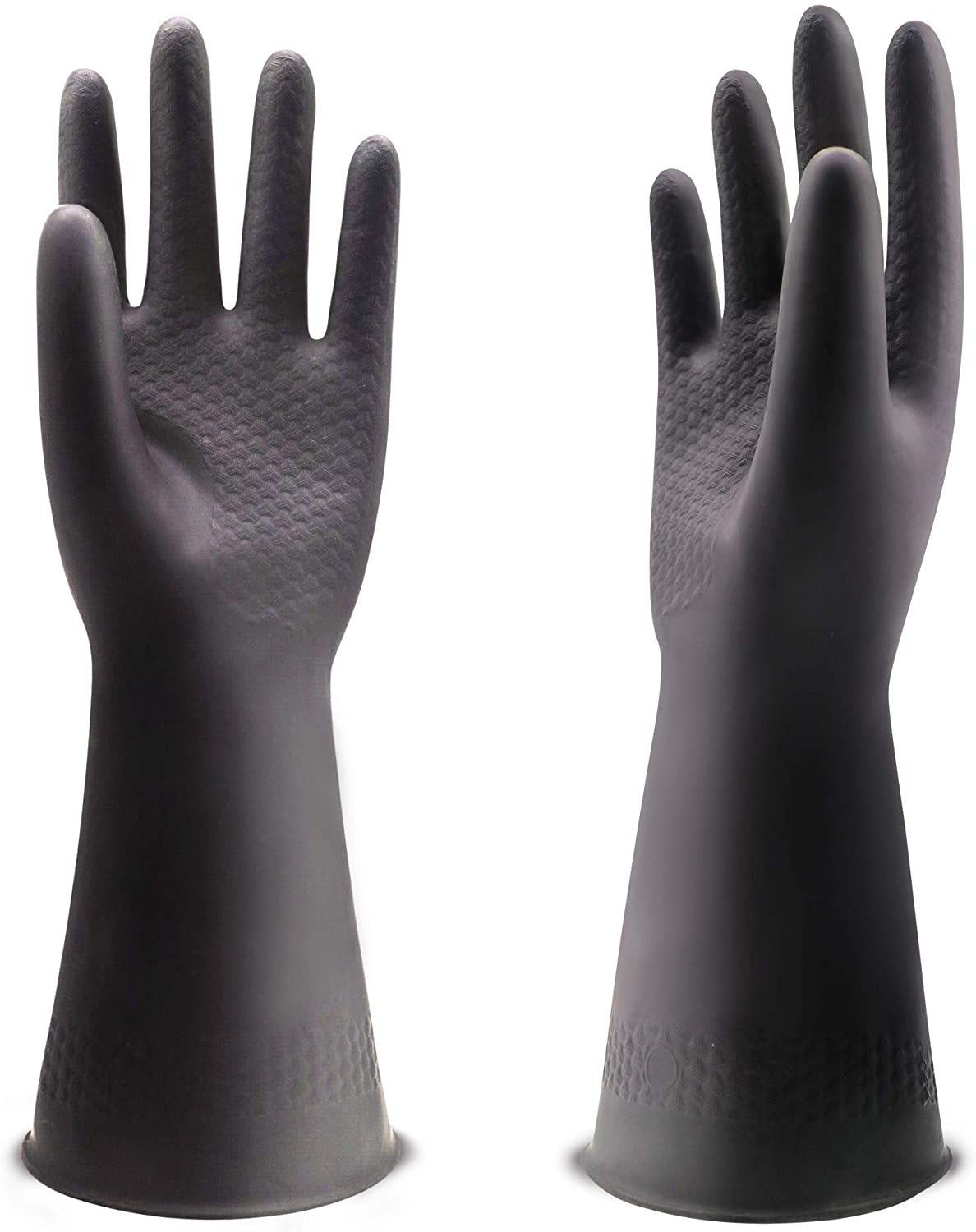 Then read the circumference of your hand on the measuring tape. If you do not have a flexible measuring tape, you can alternatively use a thread. Place it around your hand instead of the tape and then measure the length on a ruler.
Last but not least: A few more tips on how to wear disposable gloves correctly
The glove size certainly plays the most important role when wearing industrial chemical gloves. This is the only way to ensure that it is convenient and can be used properly. In addition to determining your size and choosing the correct size correctly, other reasons can also have an impact on the comfort and condition of the gloves. These include, for example:
If the gloves are part of protective clothing, you should only put them on at the end.
They can be pulled over the cuffs of the clothing and are not damaged
Only put the gloves on with clean, dry hands.
The right glove size can be perceived as uncomfortable.
In any case, do not wear jewelry such as rings, watches or bracelets.
The same also applies to long or specially glued fingernails.
You can now determine whether you have determined the correct glove size.
If you have to pull it into the correct fit, avoid any pulling beyond normal limits.
What to do if your hand is between two industrial chemical gloves sizes?
Each hand is individual and so it can happen that your measured size is between two industrial chemical gloves sizes. In order to still make the right decision when buying gloves, you can use the following aspects as a guide: